Our
OpenSourceHost's hosting solutions are build on partnerships with geographically diverse industry leaders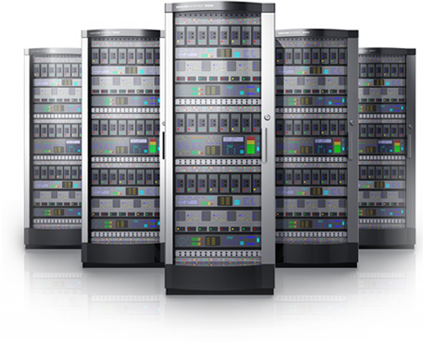 Multiple Data Centers connected via 10Gbps long haul fiber optic rings
Direct access to multiple Tier 1 internet providers
High availability network, including firewalls and load balancers
Dual power feeds
Dual 750kVA Liebert UPS
FE-25 DuPont fire suppression backed up by a dry pipe fire suppression system
420 Tons of cooling designed in an N+2 configuration
Two 1.75MW diesel generators with 10,000 gallons of backup fuel
Video camera surveillance
Biometric and key card access control systems
Security fence and reinforced walls surrounding the building
Multiple fiber entrances
expedient info
OpenSourceHost
5000 Arlington Centre Blvd., Building One, Upper Arlington, OH 43220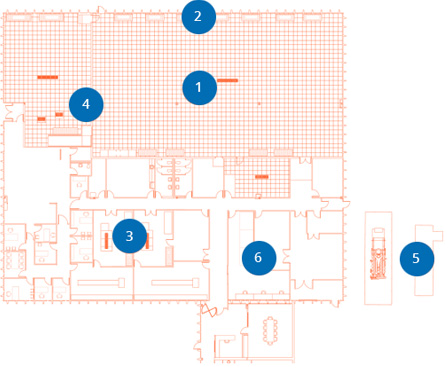 20,000 sq. ft. total space, 9,300 sq. ft. raised floor space
HVAC: 350 tons of cooling
Electrical-on floor: breakers, conduit, A/B feed with AC power
(2) 1.75 MW generators
Electrical-on floor: breakers, conduit, A/B feed with AC power
Technical Support Center
What can you
Our Upper Arlington facility is the only data center in the region that offers full scale services with unmatched connectivity.

Data Loss Protection
24/7/365 on-site monitoring and secure access. Predictive monitoring identifies problems before service is impacted and allows our teams the ability to work seamlessly to solve all problems no matter the size.

Zero uncertainty
Redundant electric utility power feeds and dual auto-cutover diesel generators are used ensure complete power redundancy for all network services. The Upper Arlington facility includes several cooling systems, a 2-foot raised floor, and advanced fire suppression.

Eliminate compliance concerns
OpenSourceHost operates in reliable data centers that complement a variety of industry and government mandates including HIPAA, PCI DSS, and SOX.

Confidence in local experts
OpenSourceHost maintains complete and operational control over all facility work-stations, working with engineers, electricians, and architects to produce tailored solutions for customers.

Removing single points of failure
All data center facilities are interconnected via private 10 Gbps network. Our data centers are all equipped with access to multiple access points to mitigate risks and downtime.

Clever Solutions, Brilliant Partners
Working with industry leaders like Intel, Dell, and VMware allows OpenSourceHost to offer a full suite of top performing solutions poised for scalability.